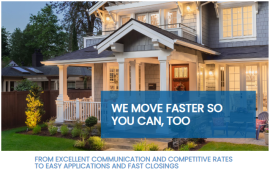 Hello and Welcome! Tell us a little about yourself to create your loan application. Let us help you take the first step to your dream home or investment.
Mortgage 4 U, LLC , Correspondent Lender, Residential and Commercial Loans, NMLS 177901, NMLS 1624720 (CA, TX, MD, VA, DC). We offer competitive rates and flexible loan options from national wholesale lending partners.
Are you working with a loan officer?
No
Choose a loan officer for me.
Yes
I will choose my loan officer.
Which branch do you want to work with?
Which loan officer do you want to work with?