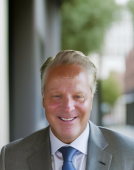 FASTER. CHEAPER.EASIER Thank you for allowing me to assist you with your new home purchase,Refinance or offer Lines of Credit and let my 25 + years of experience with the company I founded in 2003 work for you !
Please create Your Login and Apply Now!

Are you working with a loan officer?
No
Choose a loan officer for me.
Yes
I will choose my loan officer.
Which branch do you want to work with?
Which loan officer do you want to work with?